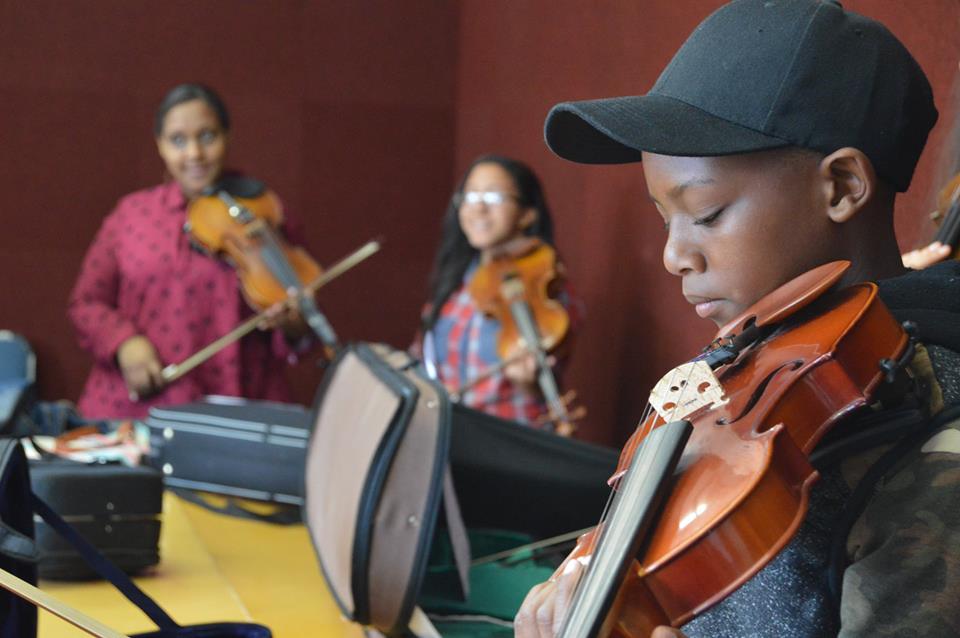 Playing for a Future
Project Evaluation
According to the Ministry of Foreign Affairs, Norwegian aid to the cultural sector in developing countries aims to strengthen democracy and respect for human rights. A free and independent cultural sector has an important part to play in ensuring respect for, and observance of, fundamental human fights, and helps to promote employment, growth, dialogue and free debate. One of the projects that since 2011 has received funding under the 03 section is Playing for a Future (PfaF). The project is formally owned by Valdres Sommersymfoni, which in turn is owned by Nord-Aurdal municipality in the southeast part of Norway.
In the evaluation report, we conclude that with a strong partner in South Africa, this is where the project seems to have had its best results. Here, PfaF contributes to build long-term structures and capacities through strengthening local music schools and contributing fruitfully with a well-suited methodological/didactical educational model. Here, the effort also both profit from and trigger the positive energy that is produced by local and Norwegian enthusiasts, a factor important within this type of project.
In Jordan and foremost Bolivia, PfaF is more reliant on change agents to build the structures that they need in order to succeed with their core activity, to train young talents both musically and in social work at Valdres Sommersymfoni. If PfaF is to succeed with this, the overall awareness and effort with regard to general cultural development aid competence – base line setting, monitoring, evaluation, self-reflexivity – has to improve. As it is now, we are critical, not only to the alleged social effects from the project, but also to the organization's ability to measure and communicate them. In short, PfaF educate change agents, but lacks systematics and structure in this work, and lacks language and documentation about the effects from the effort.